Features that provide flexibility
Switch to online assessments without sacrificing quality and integrity.
100% online
Using the Nexam platform does not require any downloads. All features are available directly in your web browser. What a great way to simplify your test-takers' life!
Secure testing environment
Enabling screen and webcam recordings will allow automatic detection of any abnormality. Add random question sorting and similarity scores for online testing without compromising security.
Question and exam format versatility
A diverse range of questions and sub-questions are supported: true or false, multiple choice, essay answers, fill-in-the-blanks, video responses, attachment add-ons, etc. In short, a wide array of question formats to accommodate your creativity.
Visual reference material for your exam questions
Additional supporting content can be attached to the digital exam, or to a specific question, and will be displayed using a split view on the right side of the screen. This reference material can be in the form of text, an image, a PDF document, a video or even a website.
Simplified virtual grading
Centralize the copies and allow graders to grade more efficiently using your grading grids and annotation tools. Nexam promotes collaborative grading while preserving the test-takers' anonymity. Simply analyze, compile, and publish the results!
Why choose Nexam?
Discover the benefits of using Nexam's online testing platform

The answer is simple!
Increased productivity
No more printing and managing paper copies, take advantage of Nexam for the integration and administration of your digital evaluations. The centralized document management system allows for collaborative correction and automatic results compilation.
Creativity
With its flexible parameters, the platform offers the freedom to create an exam that is tailored to you by using the various types of questions and sub-questions. Add additional documents and choose the desired level of supervision.
Accessibility
Time accommodations are supported and online tools can be activated on Nexam for equal educational success.
Simplicity
Nexam offers a simple and user-friendly interface that allows the test-takers to focus on what really matters, their evaluation. Practice simulations also allow users to familiarize themselves with the platform in advance.
Guidance
The friendly and personalized service guides the client through the key steps from integration to grading. Our support team ensures top quality service in a reassuring and courteous environment.
Personalization
Nexam makes managing individual accommodations simple, flexible, and efficient. Adding extra time, modifying the layout, and adjusting the question-and-answer formatting can be individually adapted.
Discover
Our latest news
Experience the Nexam difference!
Even more digital features for better online exams
Validation tool for system requirements
An application will help test-takers verify if the device they are using meets the minimum requirements in just two clicks. A personalized diagnostic quickly identifies adjustments and updates.

Plagiarism detection
Concerned about potential cheating? Long texts or essay content is compared to the answer key to calculate a similarity score.

Technical support
A widget provides instant access to frequently asked questions and the ability to contact the support team quickly.

Test result data
Automatic correction is completed in seconds. All individual exam results are compiled in CSV format for export and analysis.

PDF exam copies
Copies of exams are available in various PDF formats ranging from anonymized writing to graded exams. The documents are accessible according to the user's access permissions.

Text and calculation editor
For short answer and essay questions, text-editing tools are available to help test-takers structure their answers. Calculation sheets can also be used to support the analysis.

Bilingual testing platform
Nexam is available worldwide, in English and French. Bilingual exam? Display language reference in Nexam's split view.

Timed format
A timer starts at the same time as the exam which tells participants how much time is left. When five minutes is left, the timer turns red and flashes intermittently to signal the imminent end of the online evaluation.

And much more!
Looking for a new feature for your online exams? We are constantly evolving so contact us! We are probably already working on what you are looking for!

A passionate team
At Nexam, we care about your success!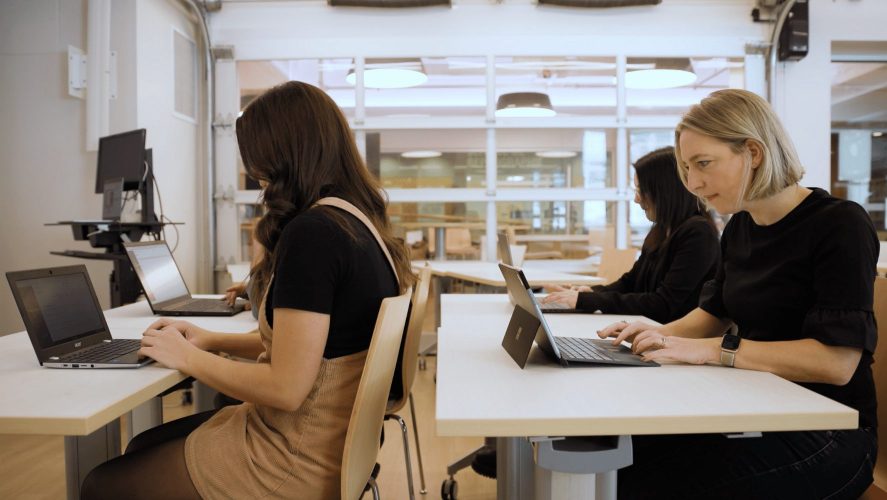 Because discipline, hard work and determination drive our team and our customers, we are developing a platform with the highest standards to exceed expectations. We are working very hard to deliver quality, but we always take the time to recognize and celebrate all our small accomplishments.
With simplicity at the heart of our operations, Nexam Solution allows organizations to conduct assessments without geographical constraints. We pride ourselves on facilitating equality by allowing greater community accessibility to certification, employment, or accreditation exams.
This is how we are positioning ourselves as a leading Quebec-based online exam provider.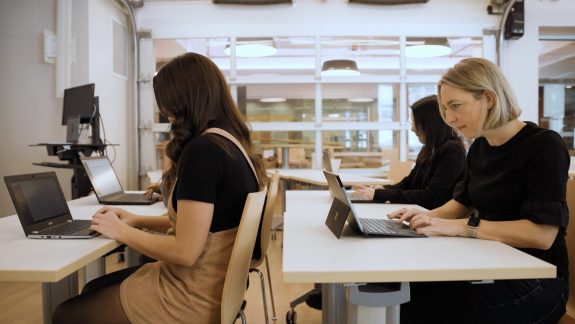 No matter your type of exam,

switch to online assessments with Nexam!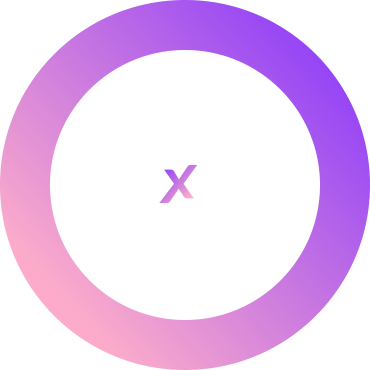 What Nexam users are saying
Testimonial from the Ordre des géologues du Québec
"The Nexam platform is easy to use and provides flexibility on the exam site. Our test-takers liked the fact that the camera's display was discreet. They could easily move from one question to another without losing the flow of the exam. For the examiners, grading is easily accessible and can be done from anywhere. Overall, we appreciated the attentiveness and guidance that we received, an excellent service."
Gilles A. Kamta Fotio, géo., MSc, MBA - Chargé d'affaires professionnelles
Testimonial from a professor
"We would like to take a few minutes to thank Nexam for this exceptional service which provides a quick, efficient, and positive experience for our students during the pandemic."
Mélanie Roussy, Ph.D, MBA, CPA, CA, Professeure titulaire
Testimonial from a lecturer
"The graders are also delighted with the Nexam experience. It helps me in recruiting graders."
Stéphane Huard, MBA, CPA auditeur, CA
Testimonial from an exam grader
"I just wanted to tell you that I LOVED using Nexam. It's easy to use and very intuitive. I think it's a big plus for students (and for graders)!!"
Samuel Bilodeau, CPA Auditeur
Testimonial from a student
"Throughout my preparation for the CFE, I had the opportunity to do my simulations with the help of the Nexam platform. It is a platform that is constantly improving in an effort to meet the students' needs as best as possible. It is also because of this platform that we were able to simulate our exams in a pandemic context. The technological support is always available in case of problems, which I greatly appreciate. I have also recently started grading simulated CFEs at Laval University, and I believe that Nexam greatly increases the grading efficiency and makes it more enjoyable."
Océanne Guyon
User testimonial
"Thank you for your explanations and your support. My experience of Nexam was very pleasant and easy to understand."
Teresa, Candidate
Thank you to our partners